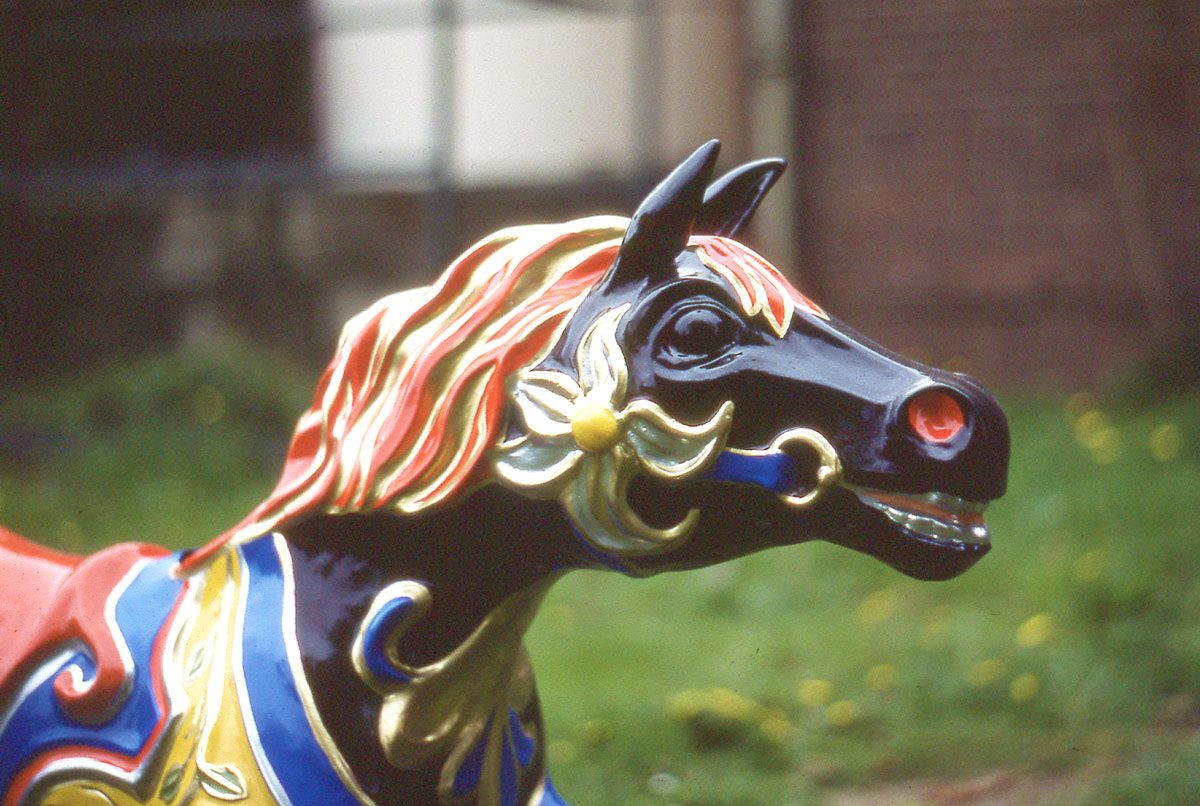 Victorian Carousel Horses
These were a copies of Victorian, rather grotesque, Carousel Horses for BBRK productions filmed at Shepperton Studios.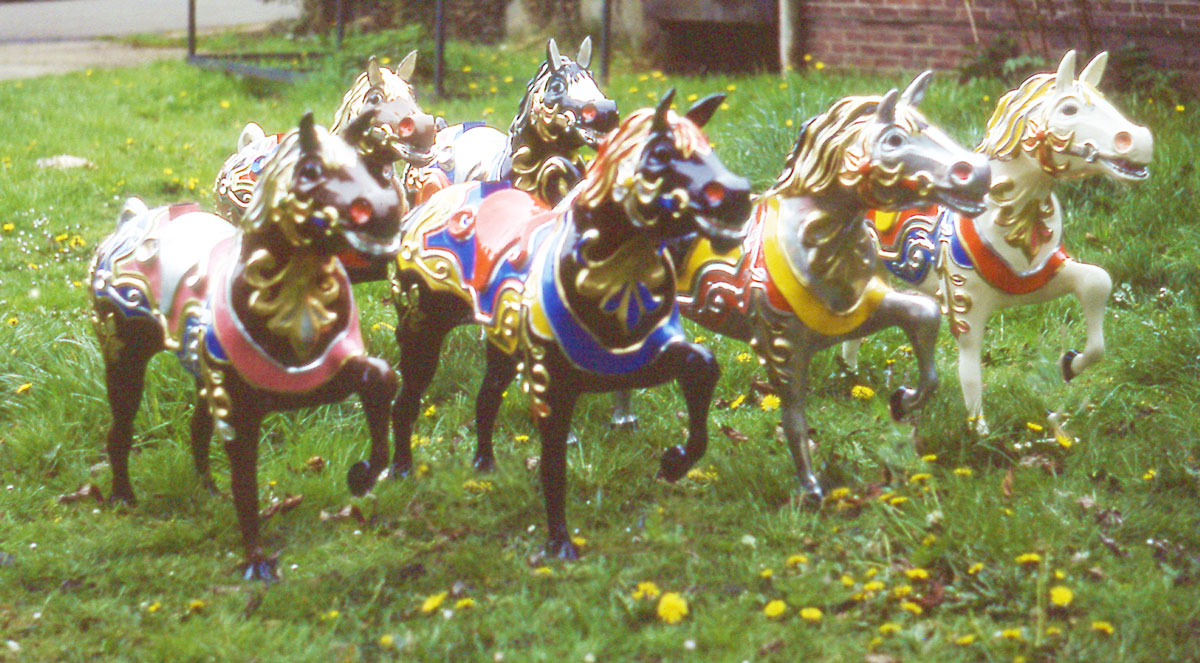 Andrew Made 8 of the horses in a variety of colours.
The models were sculpted in clay over wire framework.
Flexible female moulds in Vinimould supported by plaster casings were taken from the clay masters.
Head details were made using several split moulds.
A final colourful paint job over the bare glass fibre mouldings brought the horses to light.