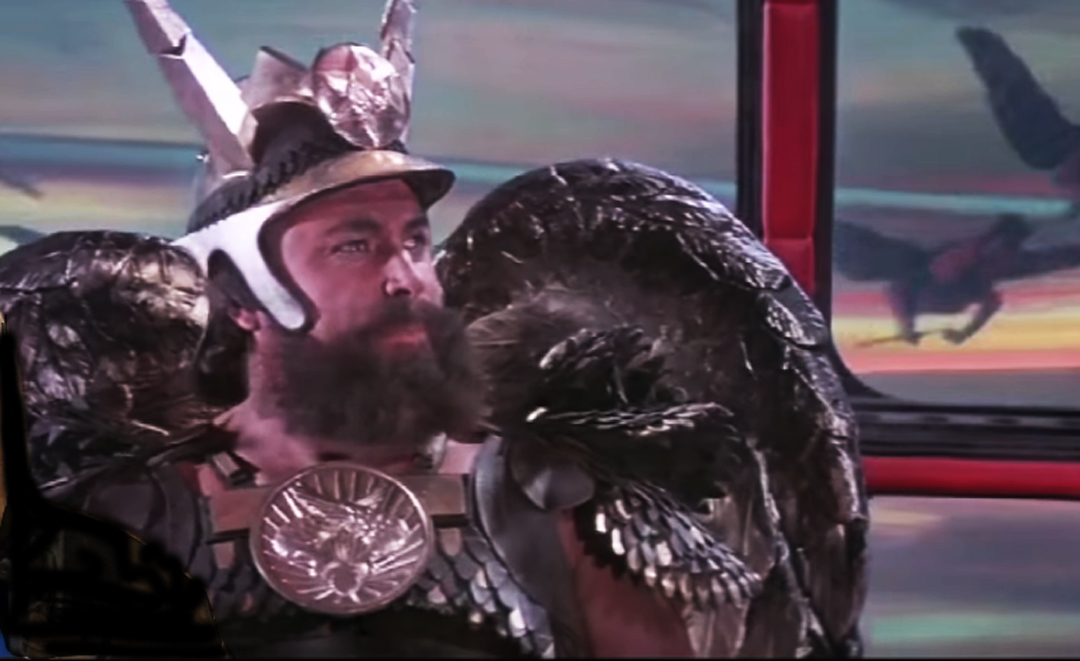 Brian Blessed played a main character as Prince Vultan, dressed in a spectacular costume with enormous wings and feathers made by Andrew and his crew.
The production company was Starling Productions Ltd, using Shepperton Studios as the main production studio, and the famous Italian director Dino de Laurentis.
This is just one of several spaceships that Andrew made, working with the talented model makers at Shepperton who assembled the parts and did the final paint job.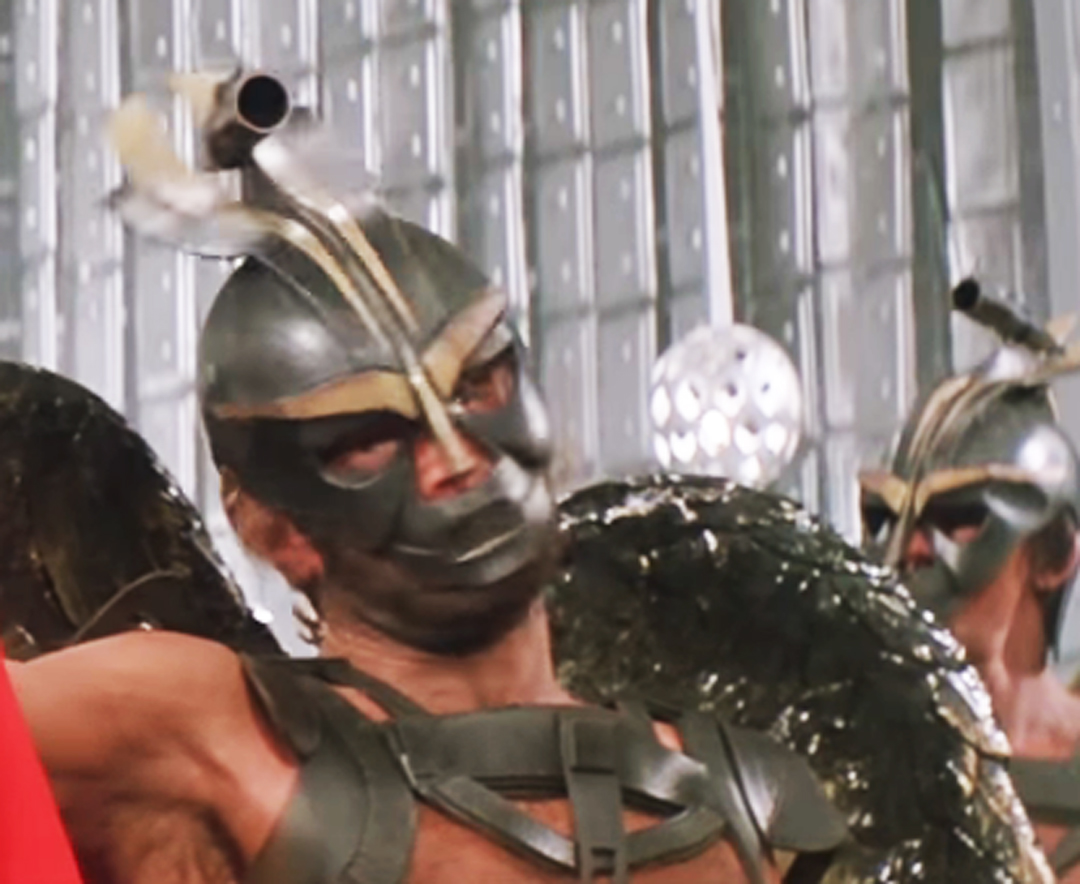 Andrew created the hawkmen`s helmet which he viewed as one of his favourites.
The shells were vacuum formed ABS plastic which could be chemically welded, to create the complete helmet.
The helmet cone and scope type sensor were planted on top of the helmet, giving the Hawkmen the communication and directional powers, ready for battle.
The Hawkmen also were equipped with large powerful wings, and those that succumbed in battle were made from flexible Polyurethane wings that would withstand the impact.
Several smaller sets of flexible wings were also made for models of Hawkmen who really did meet their end in battle.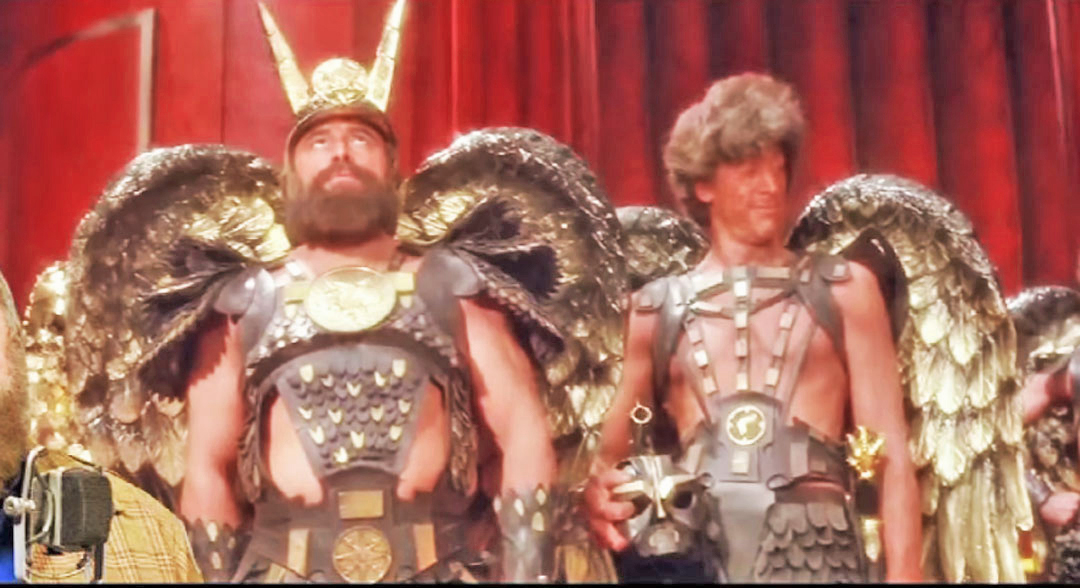 Andrew and his team made thousands of individual plastic feathers, all cut out by hand and painted
There were large feathers that were used to make the main structure of the wings, smaller feathers for infilling and even smaller feathers for body armour as worn by Brian Blessed paying Prince Vultan.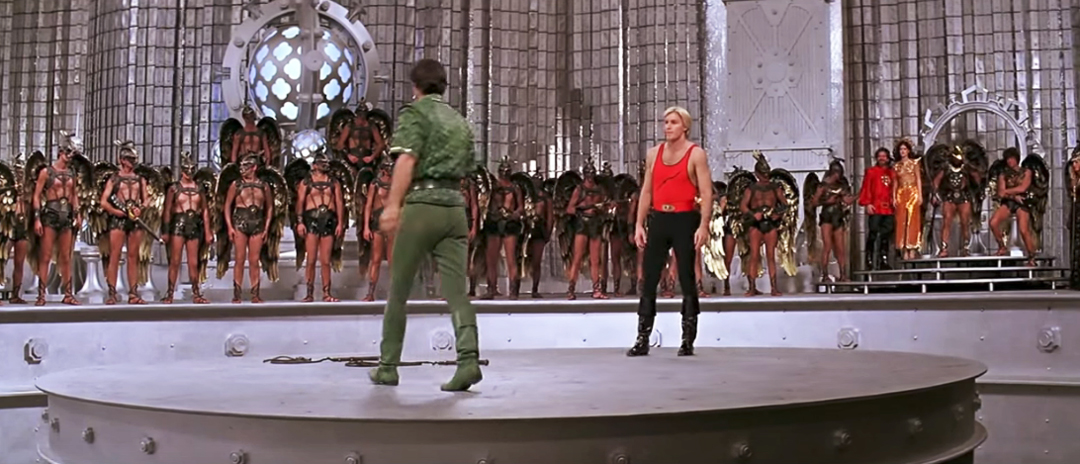 The silver curtain walling was made from thousands of silver, vacuum formed plastic panels strung together.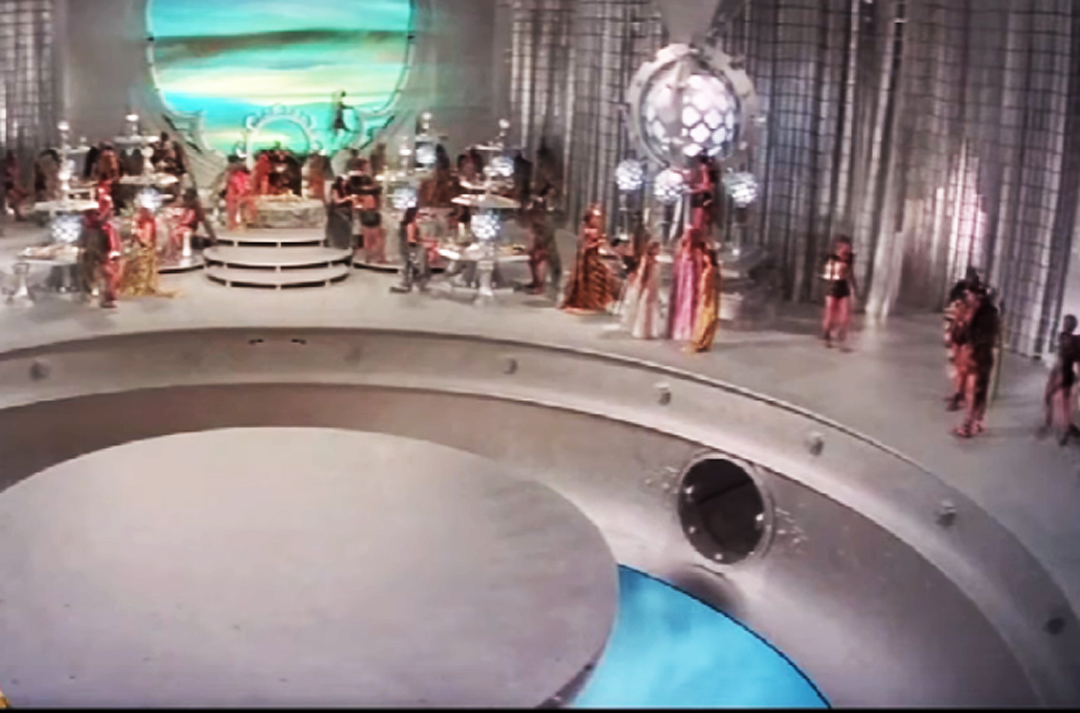 Andrew`s invoices show that he made 9 thousand silver panels that made up the shimmering backdrop.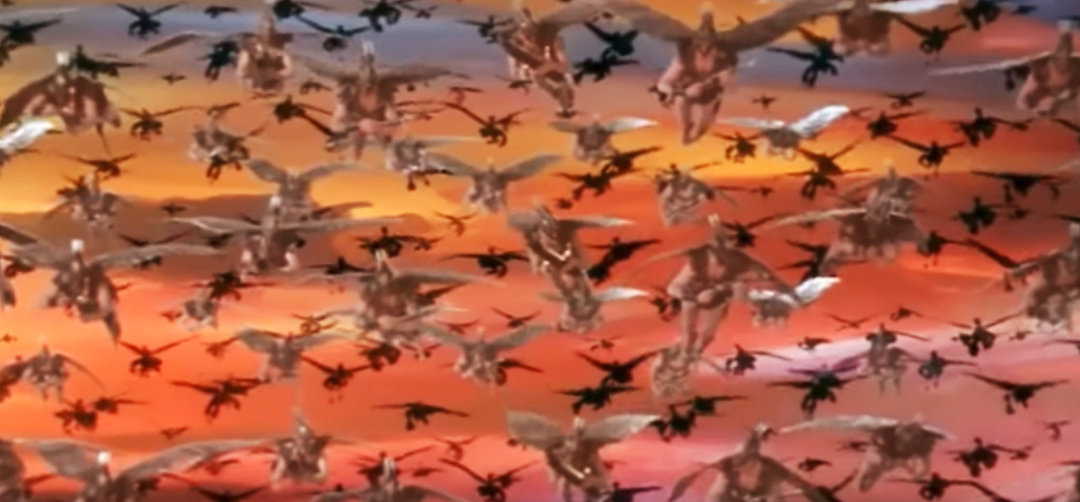 Thousand of Hawkmen were seen to approach the battle, but in reality Andrew made several different sized models of the Hawkmen to give the illusion of perspective.
It might be easier now to realise this with the help of computers.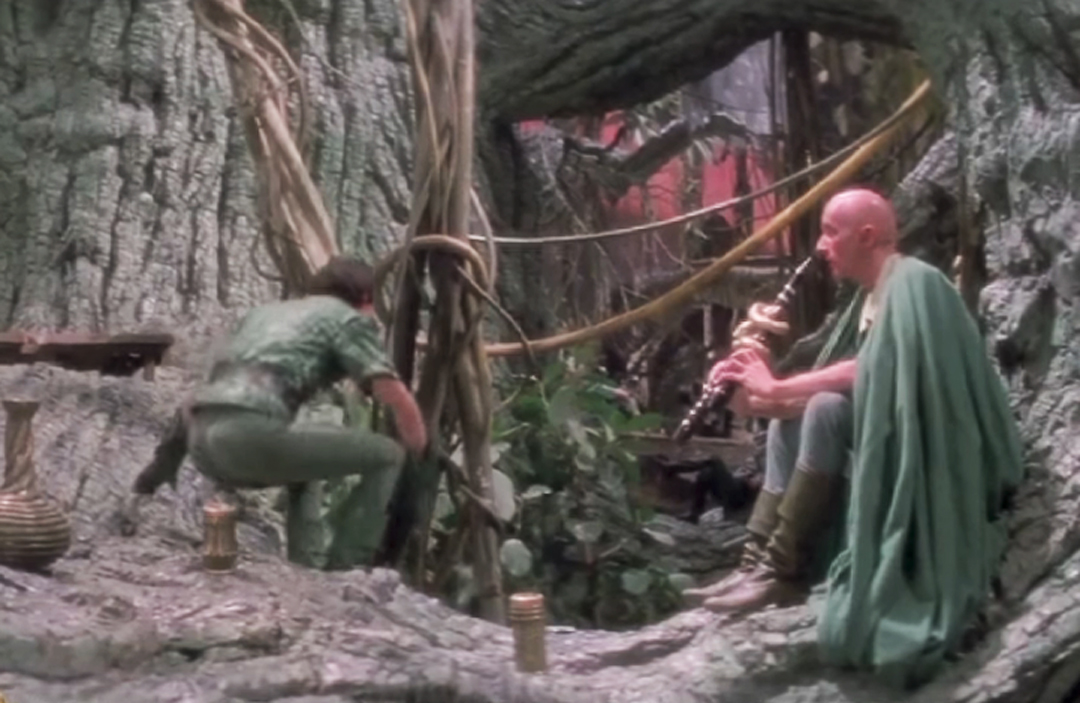 The floodable massive `H` stage at Shepperton studios was the venue for the swamp. Andrew created forests of Polyurethane leaves and Mango type plantations, all with the the type of materials that are never allowed today.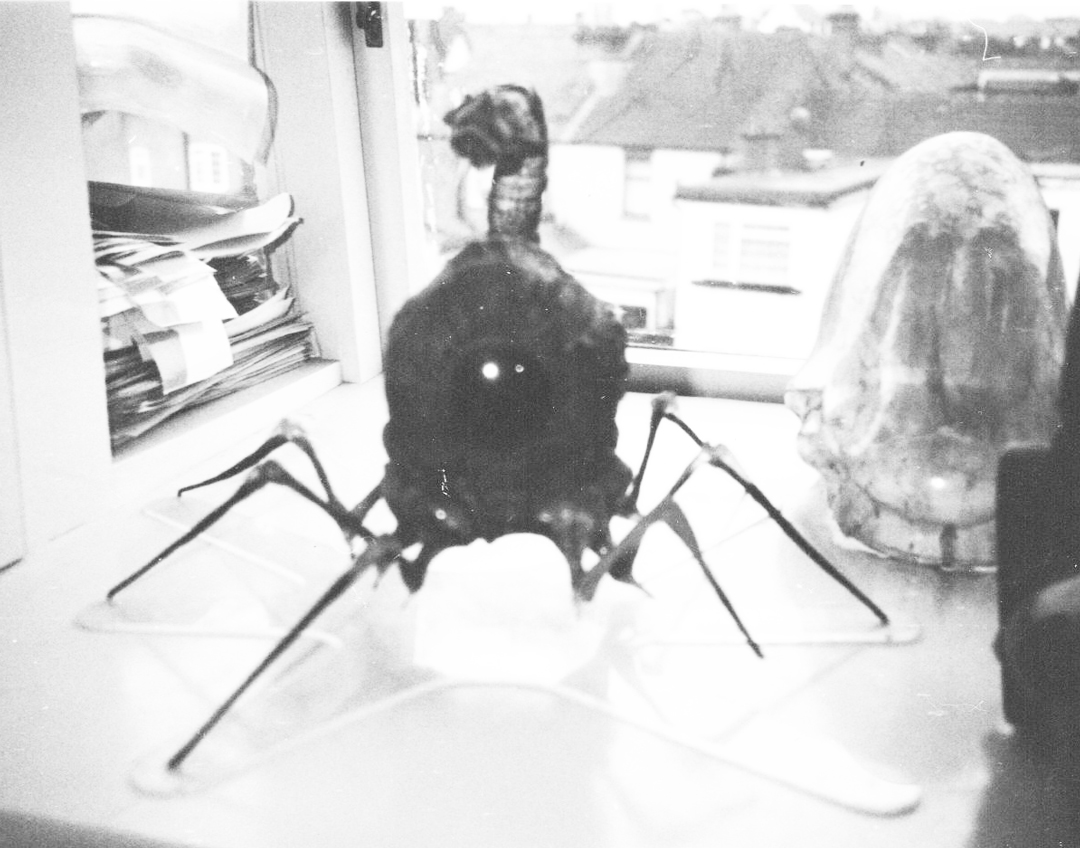 This little monster was only seen hiding in a tree trunk, but in actual fact Andrew made it as a large eyed cyclop, with long spindly spider type legs made from carbon fibre.
Dino de Laurentis, claimed that he never used it and so would not pay, however before the film was finished, the lads in the editing rooms at Shepperton, spilled the beans to Andrew, who was able to force the production company to pay up.
Dino, surrounded by his bodyguards, threatened Andrew with the suggestion that he would never work in the films again.
Hey Ho!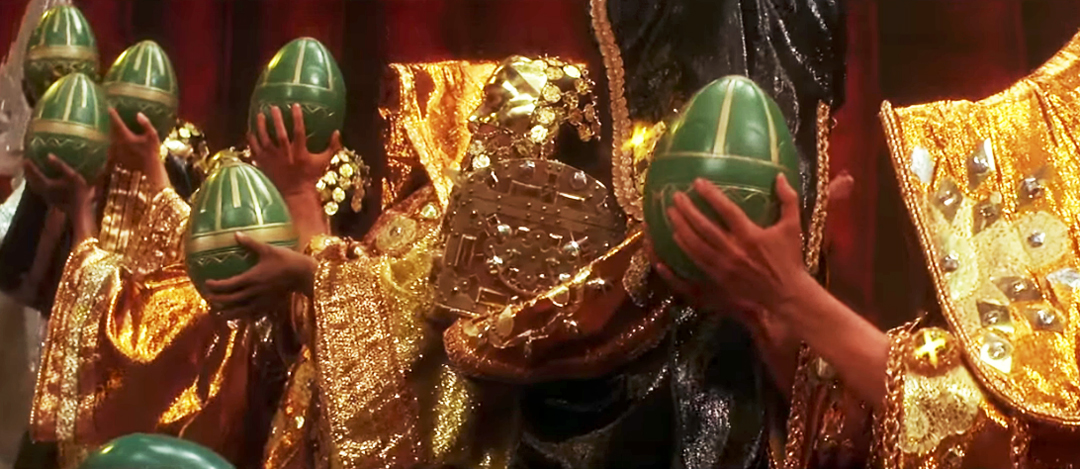 The footballs were made from a flexible cushion Polyurethane foam and painted with an elastomeric skin.